If you are looking for a gift to buy Pagans or Witches, These are perfect.
🎄They are decorated to deliberately look aged. As is if they have been adorning your altar or Yule tree for generations.
They can be hung from Yule trees using the hook on the back. We use a versatile aluminium hook which can be easily cut away if you don't require it.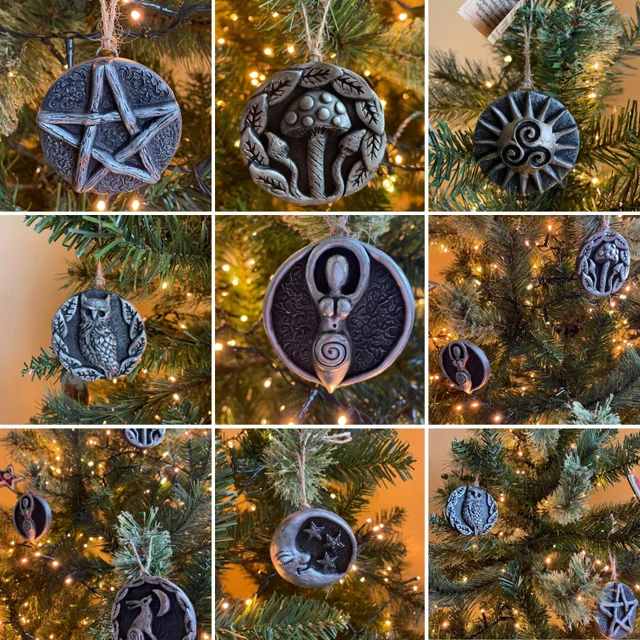 WEIGHTS & MEASUREMENTS;
Each piece weighs around 55g and measures around 6cm in diameter.

CARE OF PRODUCT:
Each piece should be handled with care, just like you would with a glass bauble. Dropping them onto a hard surface could result in breakages.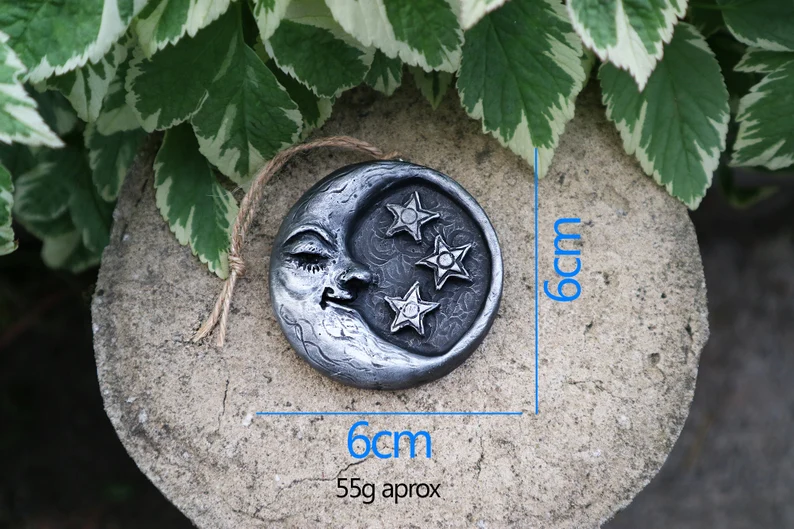 Package includes:
1*Christmas Pagan Hanging Decorations
Notice:
Each piece can take over 1 hour to produce, A lot of work goes into our items and we hope this is reflected in the price.